Compliant Hosting Solutions
Empowerment through Technology and Education (ETTE) and ByteGrid Partner to Leverage Strong Compliance for Customers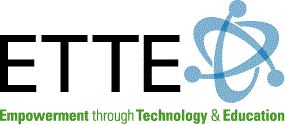 McLean, VA (August 9, 2017) – ByteGrid Holdings LLC, which is dedicated to providing the most secure and compliant hosting solutions available, announced an agreement with Empowerment through Technology and Education (ETTE), to provide its customers even greater compliance and control of their hosted business-critical data. The partnership will allow ETTE to take advantage of ByteGrid's proximity to Washington D.C. while providing the security and strong compliance standards required for many of its clients.
ETTE provides a full suite of Managed IT Services for Washington D.C., Maryland and Virginia Businesses leveraging over 15 years of experience to provide dynamic networking solutions to non-profits, commercial, compliant, and international workloads.
"We're thrilled to partner with ByteGrid, a compliant hosting and data center provider committed to mutual growth," said ETTE Chief Technology Officer Taylor Higley. "This move will bring data closer in proximity to our existing customers and provide our customers with a reliable, compliant home for their most critical workloads."
"Empowerment through Technology and Education (ETTE) is a leading IT solutions provider in the DC area and has been awarded for its innovation and excellence," said Drew Fassett, ByteGrid Chief Revenue Officer. "We're confident ETTE will benefit from our premier managed hosting services and continue to be recognized as a dependable and versatile IT source."
In addition to this new agreement with ETTE, ByteGrid serves some of the world's largest companies and government agencies, including numerous Fortune 50 companies.
About Empowerment through Technology and Education:
Founded in 2002, ETTE is a minority-owned business providing IT technical support, data center, and consulting services to business throughout the Washington, D.C. area. During the last decade, ETTE has grown into a leading IT solutions provider and in 2010 was named one of CRN's 40 Most Innovative MSPs. In 2014, ETTE joined the exclusive ranks of Microsoft Silver Small Business and Cloud Accelerate partners providing innovative cloud-based solutions to area businesses. In 2017, ETTE achieved CSP Tier 1 Status from Microsoft. ETTE is a State of Maryland DOT Certified MBE, DBE, SBE. More info at: https://ettebiz.com/
About ByteGrid:
ByteGrid is a trusted and leading provider of highly secure and compliant solutions serving the most demanding requirements of enterprise and government customers, including those in the Life Sciences and Health IT industries. ByteGrid focuses on technology solutions and services that ensure that regulatory expectations are always met. ByteGrid's robust, scalable and highly secure offerings in Colocation, Managed Hosting, Private, Community and Hybrid Clouds, and Compliance Services are delivered from an interconnected national platform of validated Tier 3 / 4 data centers.
For more information, visit www.ByteGrid.com. Connect with ByteGrid on Facebook, Twitter, LinkedIn, and Google+.
For media inquiries, contact:
Sierra Oshrin
10 to 1 Public Relations
This email address is being protected from spambots. You need JavaScript enabled to view it.
480-868-9423