Compliant Hosting Solutions
Leadership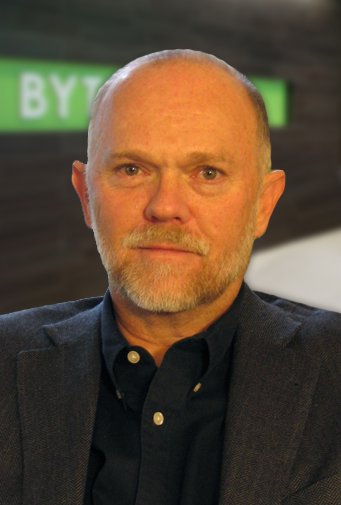 William Schrader
Chief Executive Officer Bill Schrader's expertise as Chairman and CEO for over 25 years has enabled him to lead groups ranging from private to public, startup to $16 billion, stable to exponential growth, and from one office to 30 countries. Most recently Schrader has continued his advisory role to senior management serving as Chairman, board member, and advisor to many firms. From mid-2012 until June 2016, Schrader served as CEO of LeaseWeb USA Inc., a wholly owned sub of a Dutch firm. He was responsible for all company activities in the United States and led its ten-fold growth in those 4 years. Previously, Schrader performed a fast turn-around of Carina Technology in Alabama that operates in the Smart Grid solution sector. Earlier, Schrader co-founded Neutral Net Inc. in 2006, a communications firm partnering with electric utilities and specialized manufacturers to build a fiber-to-the-home system on their rights-of-way. Earlier, Schrader was recruited as Chairman and CEO of Synchris, a CMS software firm offering enterprise and SaaS service to government contractors. For 13 years, (1989 – 2001), Schrader was Chairman, CEO and founder of PSINet Inc. a NASDAQ traded firm that innovated many early Internet services including connectivity, hosting, fiber ownership and e-commerce. Under his leadership, PSINet raised billions of dollars in public equity and debt, operated fiber systems on five continents serving 30 countries, employed 10,000 people, and produced $2 billion in annualized revenue after growing at over 100% per year for a decade. Bill is proud to have helped found three Internet industry associations, served as a Congressional Commissioner, testified before many House and Senate committees, spoke numerous times on national news programs, delivered keynote speeches at major conferences worldwide and advised several government agencies.

Carolyn Lange
Chief Financial Officer With over 20 years of experience in capital markets, finance, negotiations and providing strategic guidance to both large and small organizations, Carolyn is helping to lead ByteGrid to a new level. She currently oversees both the Finance and Accounting Departments and manages the lender relationships for the company. Previously, Carolyn served as Senior Vice President, Finance and Treasurer for the company. Prior to joining ByteGrid, she was Vice President at the Mills Corporation where she held a dual role. She led a team of finance professionals, who were responsible for creating the company's new venture budgets and monitoring and reporting the results. She also served as the lead for negotiating and closing the entire bond financing portfolio, resulting in $208 million in proceeds for the company. Carolyn has extensive experience managing and implementing strategic plans and budgets for additional past employers including Archon Group/ Goldman, Sachs and Co., Trammell Crow Residential and Greystone Realty/ New York Life Insurance Company. She holds a BS degree in Mechanical Engineering from Rensselaer Polytechnic Institute and an MBA in Finance from the University of Pennsylvania, The Wharton School of Business.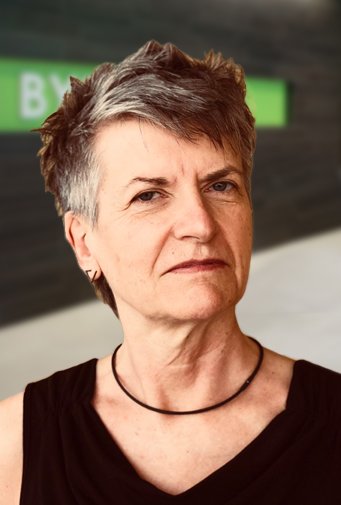 Elyzabeth Holford
Chief Operating Officer Elyzabeth has over 25 years of international experience providing visionary, strategic leadership in both the public and private sectors. Prior to ByteGrid, Elyzabeth served as Senior Executive for the Digital Living Research Commons in Denmark where she led a dynamic, international work environment for researchers, SME professionals, corporate executives, and policymakers focused on funding experimentation and scalable co-creation in the smart cities arena. She has served as a consultant and advisor to multiple tech startups, including Virgil Security and Storybook Labs, as well as leading the hybrid incubator/bootcamp LaunchU for Oberlin College and Conservatory. She was Chief Development Officer at Neutral Net, holding responsibility for all utility, corporate, and supplier partnerships as well as state and federal government relationships. She has also served as a Business Development and Organizational Change consultant to such clients as Verio Europe, NTT, and the University of the Virgin Islands. Earlier in her career, she was a tenured professor and later administrator at Virginia Tech, and had a successful practice as a trial attorney. Elyzabeth holds a J.D. from the University of Dayton School of Law, an MA from the Ohio State University, and is licensed to practice law in multiple US jurisdictions.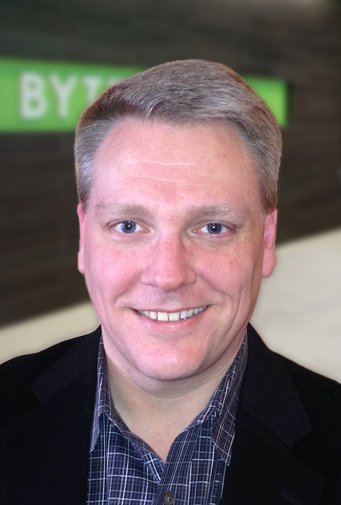 Gaige Paulsen
Chief Technical Officer Gaige has worked in Internet-related companies for over 30 years, with experience spanning the wide spectrum of software and services, to hardware and networks. As Chief Technical Officer of ByteGrid, he oversees technical direction and products. Gaige previously served as CTO at Haste, working on improving the internet for latency-sensitive applications. He has also served as an advisor to companies in the hosting, software, and cybersecurity spaces. In 2000, he co-founded Inter.net, a multi-national ISP where he was CTO, where he managed global technical decisions. During the late 1990's, Gaige served as Director of Software Architecture for Ascend Communications, a high-growth communications equipment company that was later acquired by Lucent. There he led the team that re-architected the software underlying the company's primary access products. Prior to this, Gaige worked for InterCon as the COO and CTO of InterCon Systems Corporation, and served in PSINet's senior management after InterCon was acquired by PSINet. Gaige began his networking career at the National Center for Supercomputing Applications (NCSA) in the mid-1980s, developing standards-based communication software to link the supercomputers to desktop computers. Gaige has a BS in Computer Science from the University of Illinois at Urbana-Champaign.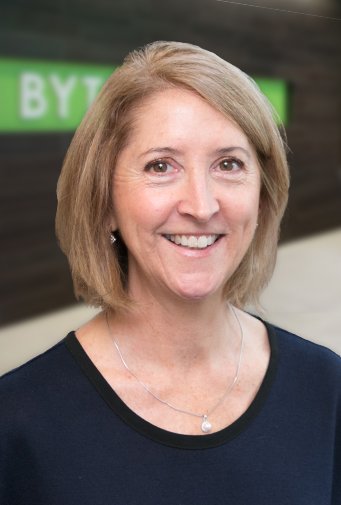 Annie Eissler
Chief Marketing Officer Annie has over 25 years of experience launching B2B technology products and services, developing go-to-market plans, and building the teams and systems for scale at companies spanning $5M to $2B in annual revenue. As Chief Marketing Officer, Annie is responsible for the evolution of the ByteGrid brand, lead development, product marketing, corporate communications and social media, and marketing and sales technology. She previously headed up marketing for PayPal's growing government vertical and served as head of product marketing for MITS, a data analytics solution provider. Annie helped found Inter.net, a multi-national ISP, and held numerous marketing leadership positions at global ISP PSINet, where she spearheaded integration of dozens of companies acquired across the globe. Annie has also held senior marketing, product management, and customer service positions at Synchris, ARC, COMTek, and Mixtur Interactive, a boutique marketing agency she co-founded that served over 35 start-ups and small technology companies. Annie has a BA in Political Science from UCLA and an MA in International Relations from The American University.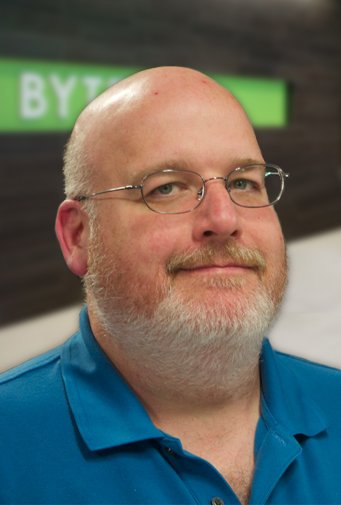 Rob Seastrom
Chief Architect Rob's industry experience spans more than a quarter century of engineering and management positions at small and large ISPs and hosting providers where he was responsible for designing and maintaining critical Internet infrastructure. As Chief Architect of ByteGrid, Rob owns the design and development of the company's technology infrastructure. Previously, Rob served as a Principal Architect at Neustar where he designed a new global scale authoritative DNS delivery system. As a Principal Architect at Time Warner Cable he worked to design and build the infrastructure for next-generation video delivery - research and practice which resulted in multiple patents. Rob has also held senior technical positions at Afilias, Neutral Net, Inter.Net Global Ltd., Akamai Technologies, AboveNet Communications, and Digex, and built pioneering ISPs in Japan and the Republic of Georgia. His nonprofit service includes serving as a Crypto Officer for signing the DNSSEC root, cofounding and serving as first president of the Cambridge Bandwidth Consortium (a cooperative ISP in Massachusetts), the NANOG Board of Directors, and board positions with educational organizations related to amateur radio and firearm safety. He has served on the ARIN Advisory Council since 2003 and is a senior member of the IEEE.

Richard J. Gavaghen
Vice President, Sales Rich Gavaghen is the Vice President of Sales for ByteGrid with more than 17 years of sales leadership experience. In this role, his responsibilities include daily sales activities, P & L management, recruiting, training/development and assisting the Marketing department in Bytegrid's brand awareness efforts. Prior to joining Bytegrid, Rich served for 2 years as the Sr Director of Sales for Latisys/Zayo. Prior to that, he also worked as the Sr Director of Sales at XO Communications and Sr Regional Director at Internap. When asked how he would describe his career, Rich simply says "I have had a lot of success at building relationships with my partners/customers and providing solutions that they need. This has resulted in a significant amount of happy customers, lifelong business relationships and, of course, repeat business." Rich is also very active in the community where he currently is a member of Big Brothers and Big Sisters (a charity that he is a former national board member of).