Compliant Hosting Solutions
Leadership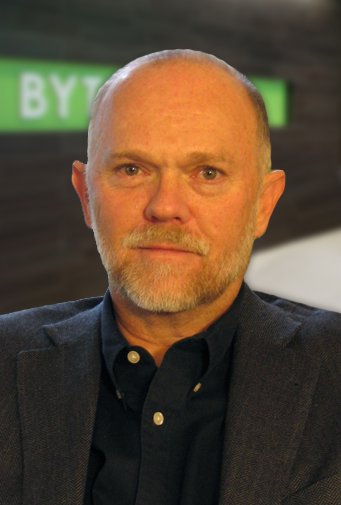 William Schrader
Chief Executive Officer Bill Schrader's expertise as Chairman and CEO for over 25 years has enabled him to lead groups ranging from private to public, startup to $16 billion, stable to exponential growth, and from one office to 30 countries. Most recently Schrader has continued his advisory role to senior management serving as Chairman, board member, and advisor to many firms. From mid-2012 until June 2016, Schrader served as CEO of LeaseWeb USA Inc., a wholly owned sub of a Dutch firm. He was responsible for all company activities in the United States and led its ten-fold growth in those 4 years. Previously, Schrader performed a fast turn-around of Carina Technology in Alabama that operates in the Smart Grid solution sector. Earlier, Schrader co-founded Neutral Net Inc. in 2006, a communications firm partnering with electric utilities and specialized manufacturers to build a fiber-to-the-home system on their rights-of-way. Earlier, Schrader was recruited as Chairman and CEO of Synchris, a CMS software firm offering enterprise and SaaS service to government contractors. For 13 years, (1989 – 2001), Schrader was Chairman, CEO and founder of PSINet Inc. a NASDAQ traded firm that innovated many early Internet services including connectivity, hosting, fiber ownership and e-commerce. Under his leadership, PSINet raised billions of dollars in public equity and debt, operated fiber systems on five continents serving 30 countries, employed 10,000 people, and produced $2 billion in annualized revenue after growing at over 100% per year for a decade. Bill is proud to have helped found three Internet industry associations, served as a Congressional Commissioner, testified before many House and Senate committees, spoke numerous times on national news programs, delivered keynote speeches at major conferences worldwide and advised several government agencies.

JASON SILVA
President, Chief Technology Officer Jason Silva has over 17 years' experience in Data Center Management and Information Technology. His experience includes the management and implementation of internet and intranet systems in the healthcare, pharmaceutical, government, and technology sectors. Jason joined ByteGrid in March of 2015 when his former company Sidus Data was acquired by ByteGrid. Jason was a Founding Partner and Chief Executive Officer of Sidus. Jason main focus as Chief Technology Officer is building, supporting and advancing ByteGrid's product portfolio as the most innovative information systems available to today's enterprises. He has spoken extensively on the implementation of regulated cloud computing environments to national and international industry groups such as the International Society of Pharmaceutical Engineers (ISPE) and Institute for Validation Technology. Mr. Silva has also participated and presented to the FDA's cloud working group on the risk considerations and data integrity for regulated cloud deployments.

Carolyn Lange
Chief Financial Officer After beginning her career as an engineer in the telcom industry, Carolyn transitioned to finance and now has over 20 years of experience in capital markets, finance and asset management. She has been with ByteGrid for over 2 years and currently serves as Senior Vice President- Finance and Treasurer for the company. Prior to joining ByteGrid, Carolyn was Vice President at the Mills Corporation where she raised $208 million for several new development projects. Carolyn has extensive asset management experience leading the groups responsible for developing and implementing strategic plans and budgets for assets at The Mills Corporation, Archon Group/ Goldman, Sachs and Co., Trammell Crow Residential and Greystone Realty/ Starwood Asset Management. She holds a BS degree in Mechanical Engineering from Rensselaer Polytechnic Institute and an MBA in Finance from the University of Pennsylvania, The Wharton School of Business.

Vincent Hardick
Senior Vice President, Managed Services/Operations As the Senior VP of Managed Services and Operations, Vin Hardick oversees the company's technology and cloud strategy. He has extensive experience scaling high-growth enterprise cloud infrastructures and is focused on deploying the company's resources effectively so that ByteGrid can maintain its leading position in the secure cloud category. Vin attended University of Maryland as a Computer Science major.
Lisa Ackerson
Vice President, Marketing Lisa joined ByteGrid after the acquisition of Sidus in March 2015. She has over 15 years of diverse business development, marketing and project management experience in the Financial, Health IT, and Education sectors. She is responsible for developing and implementing the marketing strategies and sales growth for ByteGrid. In her role at Sidus, Lisa was primarily responsible for launching the FDA and HIPAA-HITECH compliant hosting solutions, which was the focus for the company. She led all the brand marketing efforts, and was instrumental in transforming the lead generation strategy at Sidus as well integration of a marketing and sales platform. Sidus achieved 40% growth every year since 2010. Prior to joining Sidus, Lisa was Business Development Director at Global Experiences, an international internship program provider. Before this she held Marketing positions at two banks, Annapolis Bank & Trust in Maryland and Zion Bank in Colorado. Lisa is originally from Melbourne, Australia where she earned her Bachelor Degree from Deakin University.

Stephen Ferrell
Vice President, Product Strategy Stephen Ferrell is a Certified Information Systems Auditor with over 17 years of progressive IT experience, with emphasis on Computer System & Software Compliance, QA Auditing, and Quality Strategies. Stephen led the ISPE task team who revised the GAMP IT Infrastructure Good Practice Guide revision for Cloud and Virtualization. Stephen has consulted directly to the US FDA and has held senior IT compliance positions with ThermoFisher, QIAGEN, and Premier Research. Prior to his current role, Mr. Ferrell was ByteGrid's VP of GRC. Stephen serves on the board of Promedim Ltd., Caledonian Informatics Ltd., CompliancePath Ltd. as well as Ferasha Films. Stephen also provides the Scottish Life Sciences Association with representation in the USA.

Richard J. Gavaghen
Vice President, Sales Rich Gavaghen is the Vice President of Sales for ByteGrid with more than 17 years of sales leadership experience. In this role, his responsibilities include daily sales activities, P & L management, recruiting, training/development and assisting the Marketing department in Bytegrid's brand awareness efforts. Prior to joining Bytegrid, Rich served for 2 years as the Sr Director of Sales for Latisys/Zayo. Prior to that, he also worked as the Sr Director of Sales at XO Communications, Sr Regional Director at Internap and Vice President of Sales at Airband Communications. When asked how he would describe his career, Rich simply says "I have had a lot of success at building relationships with my partners/customers and providing solutions that they need. This has resulted in a significant amount of happy customers, lifelong business relationships and, of course, repeat business. Rich is also very active in the community where he currently is a member of Big Brothers and Big Sisters (a charity that he is a former national board member of).

John Leonbruno
Vice President, Partners and Alliances John joins ByteGrid as the Vice President of Partners and Alliances. Expanding the market for ByteGrid, John enables Brokers, Agents, Managed Service Providers and Alliance Partners to team with ByteGrid in solution creation and implementation for their clients. John brings extensive experience in the Network, Cloud and Data Center segment to the organization. John served as Vice President of Colocation Sales with Digital Realty prior to joining ByteGrid. There, he lead the sales efforts for Data Center in the Central Region, and expanded the Partner Channel across the US. Previously, Leonbruno served as President of Orius Central Office Services Group, a $250 million division of Orius Corporation, where he directed a group of more than 2,500 engineers, technicians, finance and administrative staff charged with engineering and building global telecommunications facilities. In his more than fifteen year career with MCI, John was Vice President of the Midwest Division, with direct responsibility for a sales and service organization of 600 professionals and $700 million in revenue.

Rebecca Santorios
Vice President, Governance, Risk and Compliance Rebecca is responsible for ensuring adherence to applicable regulatory statutes at ByteGrid's data center facilities including Global GxP, FDA, Health Canada, HIPAA/HITECH, FISMA, FedRAMP as well as financial and government regulations and standards (ISO 9001, SSAE 16, EHNAC, ISO 27001, NIST 800:53, HITRUST). Ms. Santorios oversees the seamless, compliant integration of customer systems into ByteGrid's qualified infrastructure. She also monitors and improves ByteGrid's Quality Management System (QMS). Rebecca has a background in biochemical engineering, with additional studies in system engineering, and over 15 years of experience implementing and validating computerized systems in the GxP & HIPAA space. Rebecca is an active member of ISPE and is an ASQ CQE.