Compliant Hosting Solutions
Compliant Data Centers
ByteGrid's world class, wholly-owned, network of Enterprise-Class Compliant Data Centers provide the foundation of a secure, scalable, compliant and reliable cloud deployment for regulated organizations. As the leader in FDA and HIPAA-HITECH managed hosting solutions and IT regulatory compliance services, we know we have the experiences, technology and footprint to support our regulated customers.
Experience
ByteGrid's Community, Private, and Hybrid Cloud proven solutions are designed and supported by our internal engineering group which has over 85 years of combined experience implementing complex, multi-site cloud environment.
Compliant Data Center Locations
Technology
ByteGrid cloud solution stack includes only proven technology from premier vendors such as Juniper for multi-level security, Dell for blade servers, tiered storage from Compellant, and virtualization solutions from VMware. Coupled with multiple US locations, geographic diversity for our clients is achievable within their cloud environment.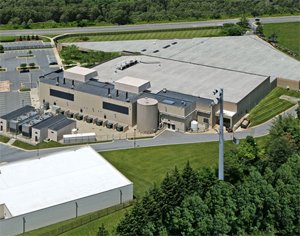 ByteGrid's world class, wholly-owned, network of Enterprise Data Center facilities located across the United States; provide our customers with the foundation of a secure, scalable, reliable and robust network. In total, our compliant data center facilities are comprised of 350,000 square feet of space with each compliant data center offering multiple power sources, redundant cooling, advanced fire and smoke detection and suppression systems, carrier neutral internet, and the highest level of security to ensure your business is always up and running. The ByteGrid mission is to exceed our customers' priorities in every way possible.
Our flaghip location - Silver Spring, Maryland
Compliant Data Center Highlights:
Compliant-based Data Center Infrastructure
2kW – 2,000kW provisioned critical power
One cabinet to a private data hall 35,000 sq. ft. in dedicated rooms or private cages
Power densities between 50 – 200+ W/ sq. ft.
N+1 redundancy (minimum)
24/7/365 Support onsite
Smart Hands
Connectivity Solutions' HPC Networking
Inter-data center connectivity solutions
IaaS and Cloud Services
Simple to Advanced Managed Colocation Services
SOC/NOC Services
Cross connections – copper, coaxial and fiber
Monitoring and remote hands
Rack, cabinet and cabling installations
Server and equipment staging, mounting and installation
Business Continuity Environment
For more information on compliant data centers, please contact us or call 855.495.0098.