Compliant Hosting Solutions
ByteGrid Forms Partnership with Master Agent TSX Members to Expand its Channel Network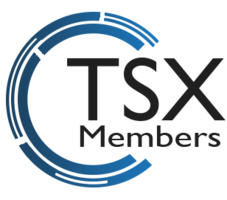 McLean, VA (December 20, 2017) - ByteGrid Holdings LLC a leading provider of compliant hosting solutions, announced today a formal partnership with TSX Members, one of America's fastest growing master agent organizations. A master agent is a collective of multiple agents and sub-agents and uses this network to offer and sell information technology services (such as cloud, data center and telecom) on behalf of providers. TSX Members is comprised of a national network of strong master agents, with the people, experience and processes to offer its agents and partners national coverage with a local presence.
This partnership significantly extends ByteGrid's channel partnerships in the IT Industry segment. ByteGrid has partnered with the largest master agencies across the United States to build a channel-first approach to compliant cloud and colocation solution delivery.
"Expanding our presence in the channel with these incredible teams of agents has been our priority in 2017," said John Leonbruno, Vice President of Partners and Alliances at ByteGrid. "The Master Agencies are accelerating their adoption of new technologies and it is enabling them to greatly expand market share with their clients and partners."
The agents of TSX Members gain access to a global portfolio without having to manage hundreds of contractual relationships themselves. Collaborating on best practices taps into the expertise of all of the agents of TSX Members, providing those agents with new strategies and ways to improve their individual businesses. Access to shared technology, marketing and operational services streamline and improve productivity, allowing these master agents to invest more time with their agents and customers, selling services and driving revenue.
Emmet Tydings, CEO and President of AB&T Telecom, one of the master agents of TSX Members, was instrumental in the decision of TSX Members to partnership with ByteGrid. "We are building a unique and expanding set of solutions our agents can provide to their customers. ByteGrid adds a compliant cloud capability to our healthcare, pharmaceutical, financial and federal vertical markets."
The Master Agents of TSX Members include: AB&T Telecom, Clarus Communications, Cloudtech1, Connectivity Source, CTG3, Netstar Telecom Navigators, P2 telecom, Telecorp International and TDM Inc. Additionally, Bill Patchett, President of TSX Members, stated "we are actively pursuing more partners for 2018 which round out our nationwide expansion."
About TSX
TSX Members is a national network of strong master agents with the people, experience and processes to offer its agents national coverage with local presence. The combined portfolio of over 200 supplier contracts ensures that we have a high-quality, broad-reaching set of products, services and capabilities to serve customers in the SMB space to the Enterprise. For more information visit: http://tsxmembers.com/
About ByteGrid
ByteGrid is a trusted and leading provider of highly secure and compliant solutions serving the most demanding requirements of enterprise and government customers, including those in the Life Sciences and Health IT industries. ByteGrid focuses on technology solutions and services that ensure that regulatory expectations are always met. ByteGrid's robust, scalable and highly secure offerings in colocation, managed hosting, hybrid, private and community cloud solutions as well as compliance services are delivered from an interconnected national platform of validated Tier 3 / 4 data centers. For more information visit https://www.bytegrid.com
For Media Inquiries, contact:
Lisa Ackerson
ByteGrid
This email address is being protected from spambots. You need JavaScript enabled to view it.
410-897-1040 x114