Compliant Hosting Solutions
ByteGrid Names William Schrader Chief Executive Officer
Key Appointment Supports ByteGrid's Accelerated Growth Plan
SILVER SPRING, MD March 14, 2018– ByteGrid Holdings LLC ("ByteGrid", or the "Company") today announced the appointment of William Schrader as its Chief Executive Officer (CEO). Schrader succeeds former CEO Michael Duckett.
The appointment of Schrader as CEO supports ByteGrid's continuing evolution, building upon the Company's strong data center services foundation and delivering a national platform of end-to-end IT infrastructure services ranging from colocation to managed hosting for highly compliant private and hybrid cloud solutions, encompassing a wide variety of entities and industries, from commercial to government.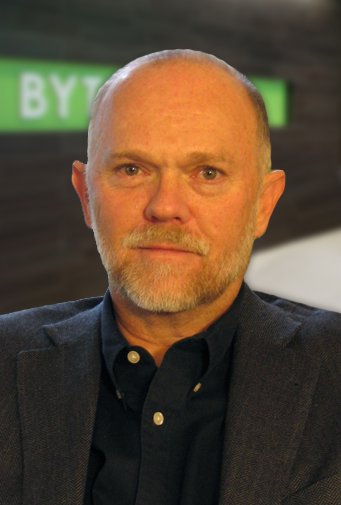 "Schrader's appointment and this transition is an exciting milestone for ByteGrid," said Andrew Grapkowski, Chairman of ByteGrid's Board of Directors. "Bill has a proven track record of successfully scaling companies in the technology infrastructure services sector and we look forward to working with Bill as he embarks on an aggressive growth plan to meet the Company's long term strategic goals. We also extend our thanks to Mike for his dedication and effort over the last few years. Under Mike's leadership, the Company established the foundation necessary to scale rapidly."
"I would like to formally welcome Bill to the ByteGrid team," said Duckett. "Bill's addition to the highly experienced management team and depth of talent established over the last few years will be instrumental in enabling the rapid deployment of an aggressive growth strategy."
"I welcome the opportunity to join ByteGrid and expect great success building on the foundation provided by the Board, Mike, management and the entire staff," Schrader said. "The Company has focused on taking very good care of customers, which is how profitable success is achieved. ByteGrid is seeing increasing demand for high-value managed hosting, hybrid and cloud infrastructure, and that will remain our focus."
About BYTEGRID®
ByteGrid is a trusted and leading provider of highly secure and compliant solutions serving the most demanding requirements of enterprise and government customers, including those in the Life Sciences and Health IT industries. ByteGrid focuses on technology solutions and services that ensure that regulatory expectations are always met. ByteGrid's robust, scalable and highly secure offerings in Colocation, Managed Hosting, Private, Community and Hybrid Clouds, and Compliance Services are delivered from an interconnected national platform of validated Tier 3 / 4 data centers.
For more information, visit www.ByteGrid.com. Connect with ByteGrid on Facebook, Twitter, LinkedIn, and Google+.
For media inquiries, contact:
Lisa Ackerson
Vice President, Marketing
This email address is being protected from spambots. You need JavaScript enabled to view it.
410-562-4670